Hunter Renfroe's second-half struggles rooted in power decline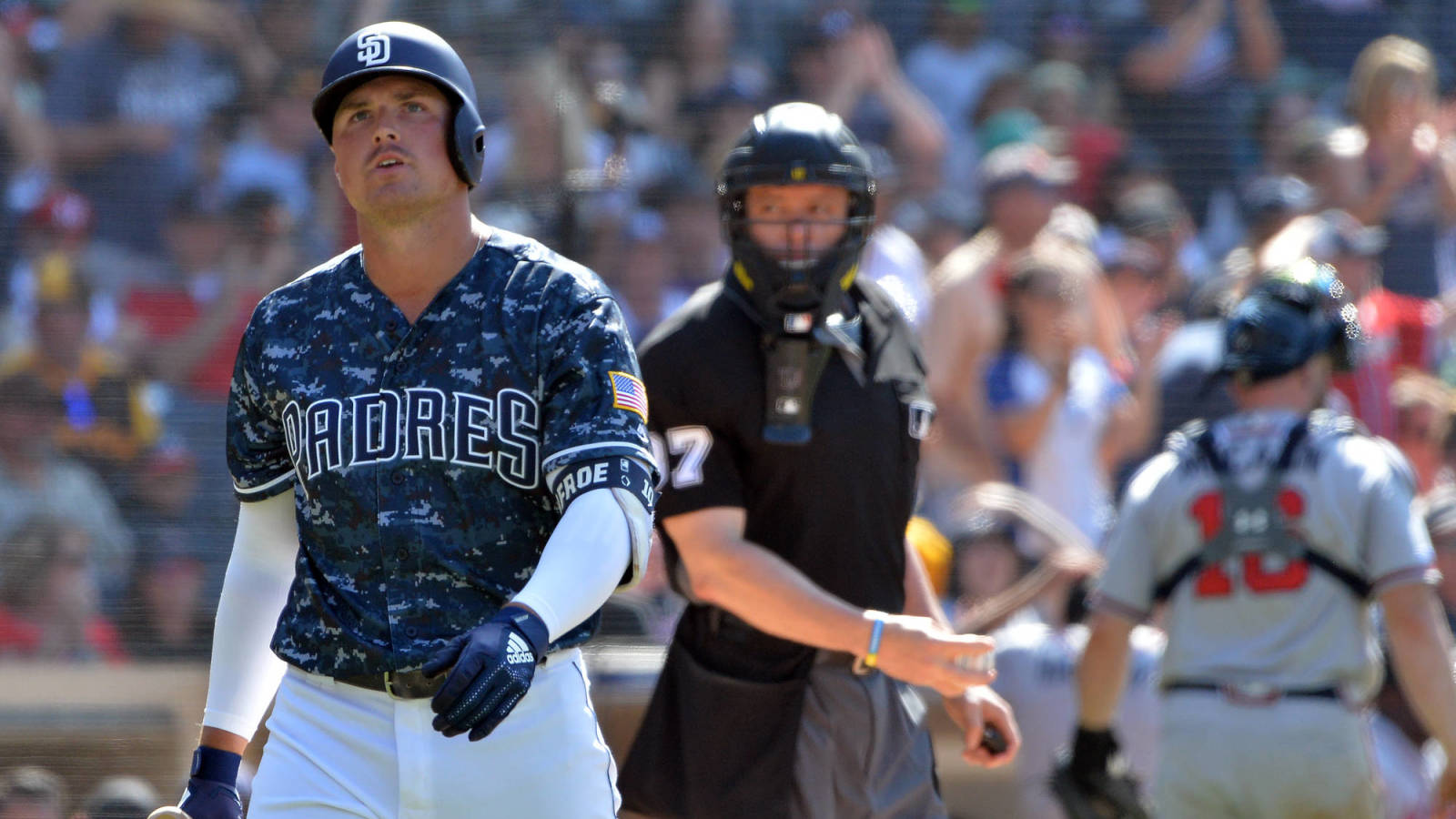 Just a couple months ago, Padres outfielder Hunter Renfroe looked like a legitimate breakout player. As a result, the defensively adept slugger drew plenty of trade interest leading up to the deadline, though the Padres understandably elected against parting with him. This season has since become about looking forward for the out-of-contention Padres, who are reportedly set to count on Renfroe as one of their main outfielders again in 2020. There are clear reasons for that – including Renfroe's 31 home runs, whopping 22 Defensive Runs Saved, and his three remaining seasons of team control – but they'll need the 27-year-old to get off the schneid at the plate in 2020 to increase their chances of breaking a seemingly interminable playoff drought.
Although his HR total is prodigious, Renfroe has only been a middling offensive performer this year, according to FanGraphs' wRC+ metric. His .222/.290/.498 line in 462 trips to the plate has led to an unspectacular 99 wRC+. Despite his defensive excellence, Renfroe's so-so offense has limited him to 1.9 fWAR, essentially making him an average player. There's value in that, especially on a cheap salary, though Renfroe looked as if he was destined for better not long ago. When the All-Star break rolled around in mid-July, Renfroe had already put up 2.4 fWAR with 27 homers and a 130 wRC+ in 289 plate appearances. Since then, however, he has dipped to a dismal .169/.260/.291 line with four HRs across 173 PA. Renfroe's minus-0.5 fWAR during the second half of the season ties him for the fourth-worst mark in the game.
Published at Wed, 11 Sep 2019 01:49:25 +0000