Padres interested in Masahiro Tanaka?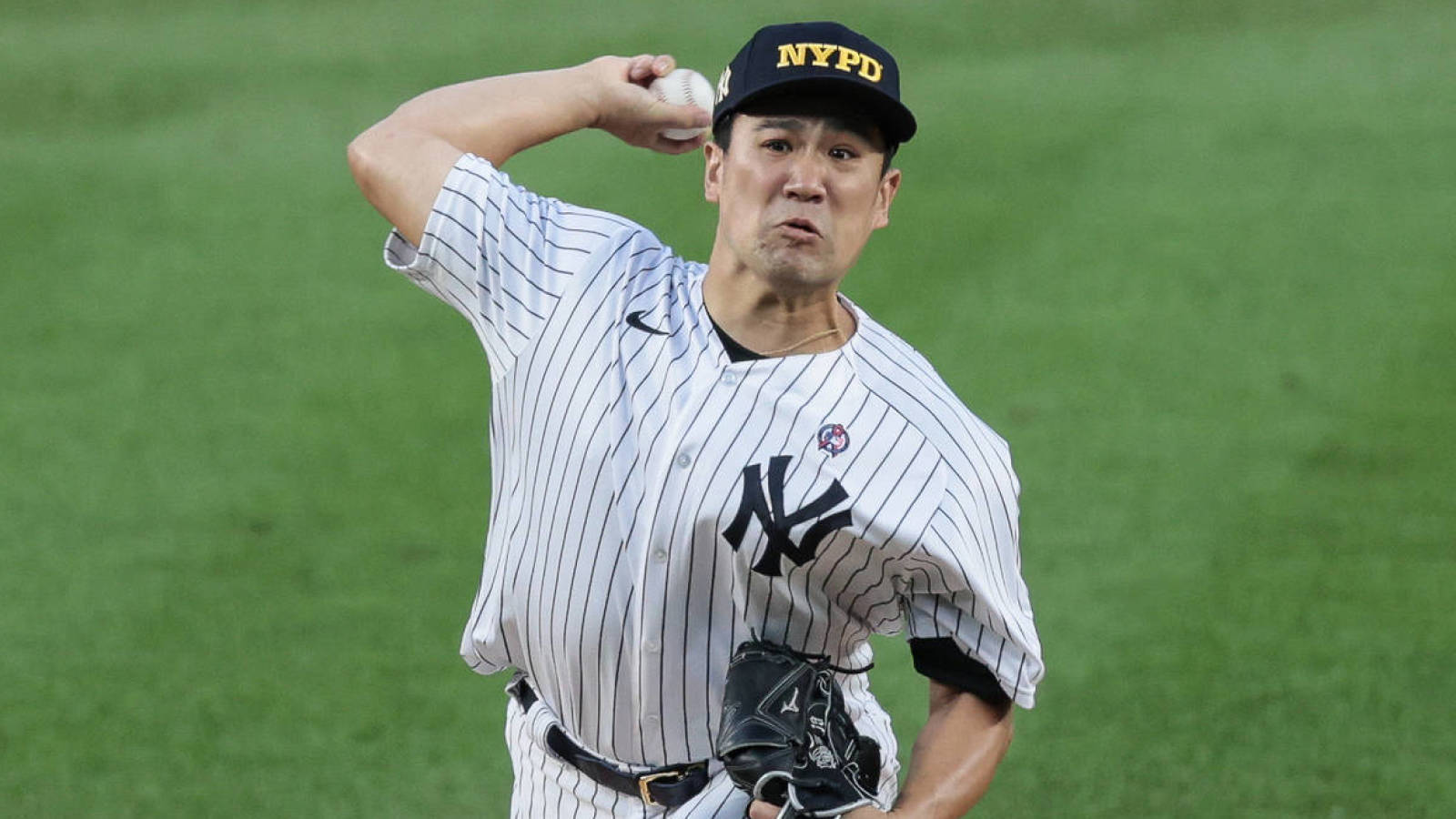 The Padres have already overhauled their pitching staff since the 2020 trade deadline, adding Mike Clevinger, Yu Darvish and Blake Snell in a trio of trades. (Clevinger, of course, is expected to miss the bulk of 2021 following Tommy John surgery.) Despite those acquisitions, the Padres are still at least open to further additions and are doing "background work" on multiple candidates, including righty Masahiro Tanaka, per Ken Rosenthal of The Athletic.
It's been relatively quiet in terms of Tanaka chatter this winter. There's been plenty of speculation about a possible reunion with the Yankees, given his dependability and success in the Bronx, but the team's focus has been squarely on DJ LeMahieu to this point. A Tanaka reunion still seems plausible, particularly if LeMahieu ultimately goes elsewhere. As Rosenthal points out, the 32-year-old Tanaka is no stranger to Padres pitching coach Larry Rothschild, who served as the right-hander's pitching coach with the Yankees from 2014-18. Based on his track record, Tanaka ought to have plenty of other suitors. He's also left the door open for a possible return to Japan.
Tanaka started 10 games for the Yankees in 2020, pitching to a 3.56 ERA and 4.07 SIERA while striking out 22.3 percent of the hitters he faced against a 4.1 percent walk rate — the latter being the second-best mark of his career. While Tanaka may not be the ace that Yankees fans hoped he could become when he was initially signed to a seven-year contract, he's become a rock-solid mid-rotation starter who could deepen just about any staff in baseball. Over the past three seasons, Tanaka has pitched to a 4.06 ERA and near-identical 4.03 SIERA with a 16.9 K-BB%.
At the moment, the San Diego rotation figures to be headlined by Darvish, Snell, Dinelson Lamet and Chris Paddack. Young lefty Adrian Morejon could be the early favorite for the fifth spot, and uber-prospect MacKenzie Gore looms on the horizon as an expected addition at some point in 2021. Still, Lamet missed the postseason due to elbow troubles, and signing Tanaka could help the Padres to limit the workloads of not only Lamet, but also touted youngsters like Morejon and Gore. It's expected that clubs will look for ways to prevent major workload spikes from 2020's 60-game slate to what is currently hoped to be a full 162-game set in 2021; signing Tanaka or another veteran arm would certainly help a win-now Padres club work toward that end.
The larger question for the Padres could be one of spending capacity. The Friars are already in line to open the season north of $160M both in present-day payroll and luxury tax obligations. Both are franchise records for the San Diego organization at a time when most other clubs throughout the league are looking to offset revenue losses from this past season. Signing Tanaka would quite likely push the Padres beyond $170M.
Published at Wed, 13 Jan 2021 20:10:13 +0000